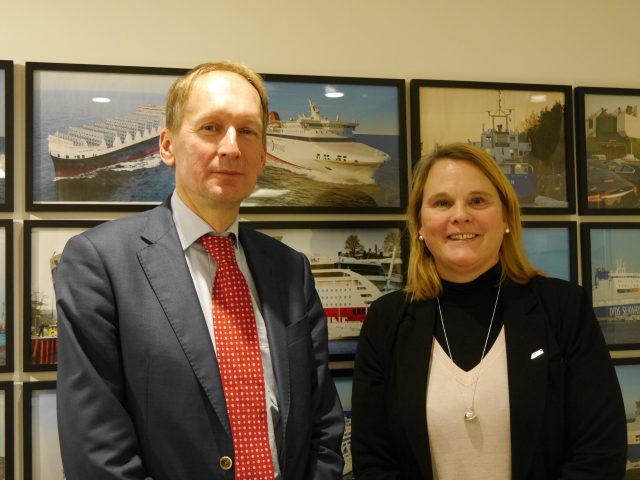 "Important for the Swedish shipping industry to grow in order to contribute to European policy making"
Swedish Shipowners´Association had the great honor to meet Martin Dorsman, Secretary General at the European Community for Shipowners´ Associations (ECSA) and ask him questions about the maritime sector.
What are your thoughts about Swedish shipping and the maritime sector?
– Sweden is a maritime country as many European countries. It has a along history and I just understood that the Swedish shipping industry is back on growth again and that is very positive. It is also important so that Sweden can contribute to European policy making for shipping, Martin Dorsman says.
What are the most important changes for shipping this year?
– I think if you look for the political agenda for shipping it is all about environmental affairs. We just had the discussion in the European Parliament and with the European Commission about the position of shipping in the European ETS system, a trading system for CO2 emissions. Shipping is out of this system until 2023 and now is the pressure on IMO to deliver a real ambitious CO2 reduction strategy. And we have the sulphur regulation coming up 2020 so its all about environmental affairs and becoming greener. A big challenge of course is how to finance it, Mr Dorsman says.
What do you think about the future for shipping, do you have a vision for shipping?
– I think the future of shipping cannot be missed. We are so important in transporting goods all over the world. We know that the population of the world will grow the coming decades so the need for transport will also grow. At the same time you have to lower the CO2 emissions so we have a real challenge there. I think it is very important that the shipping industry realizes that we have to be part of the solution and that we go for that; but I also think we need support from innovative companies to, for instance, produce lower carbon fuel or even carbon free fuels, new systems for propulsion and fuel cells. So together with the partners in the maritime cluster we have a challenge but I think we will manage, Mr Dorsman says.
See the interview below.
Released: 2017-12-06